A live show the enclosure won the highest honor at the Tasmanian Architecture Awards, winning the State Medal along with a range of other major awards.
Liminal Architecture's Helberg with WOHA was awarded the Tasmanian Medal of Architecture on Saturday June 11, along with the Alan C Walker Award for Public Architecture, Dirk Bolt Award for Urban Design, Roy Sharrington Smith Award for Heritage and the Alexander North Prize for Interior Design.
The jury said the Performing Arts District expertly brings together heritage and contemporary elements, as well as complex technical requirements. "The Hedberg is significant not only as a performing arts destination, but also for successfully assembling its historic past and for its exceptional public access to the building," the jury said.
The award winner and award nominee will move on to the National Architecture Awards, which will be announced November 3.
The winners are:
Tasmanian Architecture Medal
The Hedberg- Liminal architecture with WOHA
Public architecture
The Alan C Walker Award for Public Architecture
The Hedberg– Liminal architecture with WOHA
Recommendation
Royal Hobart Hospital Redevelopment – Lyon with the Terroir
Residential Architecture – Houses (New)
The Esmond Dorney Prize for Residential Architecture
Mays Point House – Tanner Architects
Award
See the house – Archie
Congratulation
Bluff House, Spring Beach – Preston Alley
Casa Acton- Archie
Residential Architecture – Houses (modifications and additions)
The Edith Emery Prize for Residential Architecture
Fusiliers Chalet – Bence Mulcahy
Residential Architecture – Multiple Dwellings
The Ray Heffernan Award for Residential Architecture
Goulburn Street Housing – Cumulus
Award
UTAS Rue Melville – nettletontribe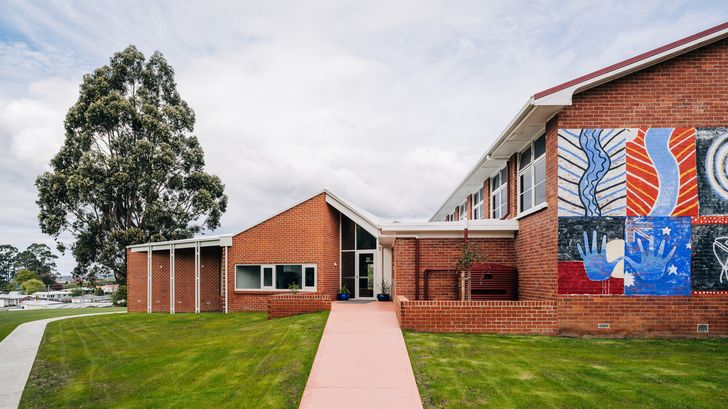 Pedagogical architecture
Award
Cradle Coast Campus at West Park, University of Tasmania – John Wardle Architects in collaboration with Philp Lighton Architects and Room 11
Recommendation
Dover District School Year Redevelopment 11/12 – Bence Mulcahy
Commercial Architecture
Award
Spring Bay Mill Ridge Neighborhoods – Gilby and Brewin Architecture
Alexander North Prize for Interior Design
The Hedberg- Liminal architecture with WOHA
Inheritance
Roy Sharrington Smith Prize for Heritage
The Hedberg- Liminal architecture with WOHA
Award
Fusiliers Chalet – Bence Mulcahy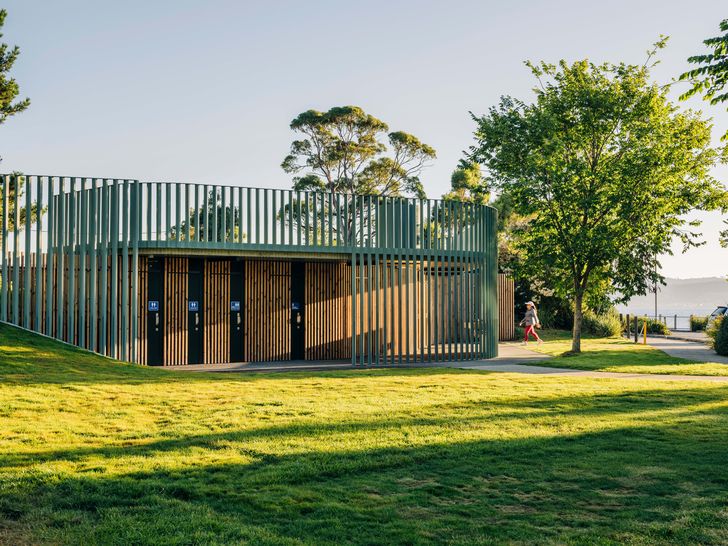 Peter Willmott Award for Small Project Architecture
Long Beach Amenities – Preston Alley
Urban Design
The Dirk Bolt Prize for Urban Design
The Hedberg- Liminal architecture with WOHA
Award
Goulburn Street Housing – Cumulus
Recommendation
North Esk Pedestrian Bridge, University of Tasmania – John Wardle Architects
Sustainable architecture
Spring Bay Mill Ridge Neighborhoods – Gilby and Brewin Architecture
Sustainable Architecture Award
Clarence Council Chambers – Bush Parkes Shugg and Moon
Colorbond Award for Steel Architecture
Long Beach Amenities – Preston Alley
Chapter Award
Presidents Awards
Peter Cripps LFRAIA
Emerging Architect Award
Jason Licht RAIA, Licht Architecture
SWT Blythe Stydent Award
Neo-Gaya, Rui Shen Chong