An 1850 visit to Birkenhead Park in Liverpool, England was an enlightening moment for Frederick Law Olmsted Sr. The man who would become the father of landscape architecture was inspired by the restorative nature of public green spaces.
"I was willing to admit," Omsted wrote, "that in democratic America nothing could be said to compare to this People's Garden."
Eight years later, Olmsted teamed up with English architect Calvert Vaux to win a design competition for New York's Central Park. Olmsted went on to launch his own design firm which has completed more than 500 projects, including dozens of public parks, national landmark landscapes, the private landscape of the 12,500-acre Biltmore Estate in western North Carolina and , notably, here in Moore County. , the village of Pinehurst.
Pinehurst was designed with an egg-shaped village green anchoring the city's 100-acre curvilinear road system named Azalea, Magnolia, Chinquapin, Woodbine, Laurel, Palmetto, Dogwood, Orange, Holly, Elm, Beech and Sycamore. Its layout contained neither straight lines nor sharp angles. Instead, the looping nature of the roads over the landscape suggested "leisure, contemplation, and blissful tranquility," according to documentation filed with the National Park Service's National Register of Historic Places, dated August 14, 1973.
Olmsted's firm had been hired by James Walker Tufts to design a New England-style village. Tuft's vision was for a winter resort that people of various means could visit to recover from respiratory and other illnesses, which quickly evolved into a recreational resort. Boston architects designed the hotels, boarding houses and cottages, and in late 1895 the first guests arrived at the Holly Inn, strategically located at the top of the town square.
"Olmsted saw the ability of landscaping to have beneficial effects, whether it was physical health or mental health. He saw landscaping as a way to bring people together," said Dede Petri, president and CEO of the National Parks Association Olmsted.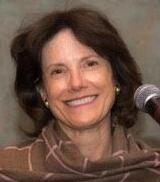 During his lifetime, Olmsted saw a society that had rapidly become urban in nature. The populations living nearby created public health needs, particularly related to sanitation, and the country was still deeply divided by the civil war.
"The landscape became his hoped-for solution to bringing Americans together to treat each other with civility and respect," Petri said. "Obviously his landscape design work is important, especially as we come out of this pandemic looking after our own divisions. The ideas he thought of, the whole concept of the psychological benefits of landscape design have incredible relevance in our time.
On Friday, March 4 at 11 a.m., Women of the Pines welcomes Petri for a special address at Pinehurst Village Hall which is open to the public. The event is part of Olmsted 200, a national celebration of the bicentenary of Olmsted's 200th anniversary in 2022. The National Association of Olmsted Parks, founded in 1980, is dedicated to advancing the life and legacy of Frederick Law Olmsted.
Petri has authored or co-authored studies including Restoring the Olmsted Woods, Washington National Gardens: A Guide for Families; and Profiles, Handbook of American Women's History and Losing America's Memory. A magna cum laude graduate of Harvard College with an AB in American History and Literature, Petri is also a graduate of Harvard Law School, where she served as the first female president of the Harvard Journal on Legislation.
Petri served as general counsel and congressional liaison for the National Endowment for the Humanities and senior vice president of the Recording Industry Association of America. She has held leadership positions in various organizations, including serving as the 42nd president of the Garden Club of America, a national nonprofit organization founded in 1913, with 18,000 club members nationwide. Petri has also served on the boards of the Friends of the National Arboretum, the US Capitol Historical Society, Casey Trees, and the Paine Art Center and Gardens, and served as chair of the garden committee of the All Hallows Guild, the Washington National Cathedral, where she led the restoration. Olmsted Woods. Petri currently serves on the advisory board of the Lady Bird Johnson Wildflower Center and the boards of the Aldo Leopold Foundation and the Mount Vernon Ladies' Association.
"He really considered landscaping for its social and cultural impacts, as well as for its beauty. It brought an aesthetic sense and a scientific sense," Petri said. "We hope people will see 2022 as a year of Olmsted pilgrimage. We encourage parks and landscapes, and communities like Pinehurst, to take the year-round to explore the legacy of Frederick Olmsted.
Known to many as the father of American landscape architecture, Olmsted first traveled South as a reporter for The New York Times. He later served as a trustee of Central Park in New York, then of the United States Sanitary Commission, and later of the Mariposa Mining Company in California. In 1865, he devoted all his efforts – and the experiences he had gained along the way.
Olmsted was the first to take the title of landscape architect as a professional title and viewed his work not just as a craft, but as an art.
Petri was first exposed to Olmsted's legacy when she was a student. Later, when she was involved with the National Cathedral's All Hallows Guild, in Washington, D.C., and restored five acres of woodland that Olmsted had designed for the land, she said she became fascinated through the story of his entire life.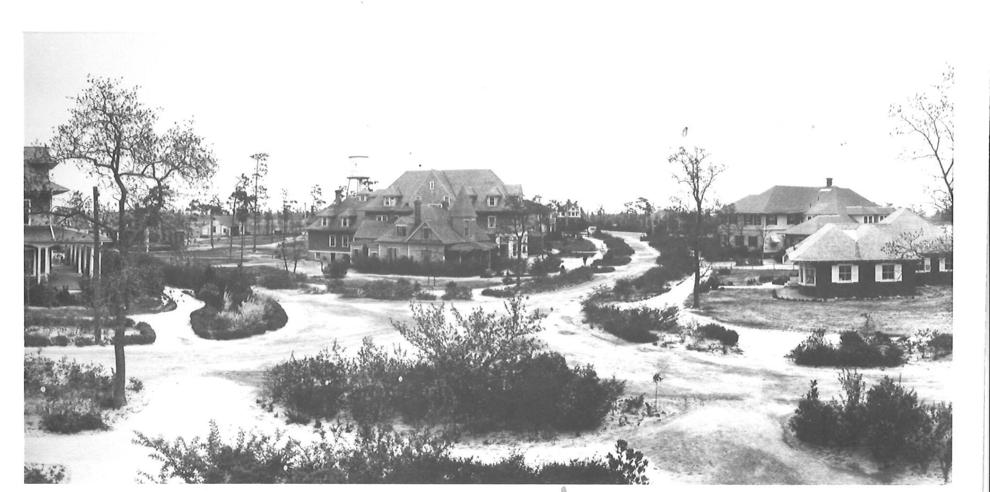 "I read as many books as I could about his life and work. I became hypnotized. He was a multi-faceted person. It was not just landscape design, but also his reporting, his analysis of slavery and other issues, and his work in sanitation and as a scientist-farmer experimenting with drainage," Petri said. "He had all the facets, and when he was 43 years old, he merged all those experiences to bring landscape architecture into our social, cultural and environmental realm."
Petri said he was asked to speak at Pinehurst about 'A walk in the park, that's the phrase we use. Olmsted was revolutionary in the creation of parks, he believed that parks should be owned by all Americans as part of the pursuit of happiness.
Also in 2022, the Pinehurst, Southern Pines, Aberdeen Area Convention and Visitors Bureau (CVB) is producing two commemorative coins to honor Olmsted and Donald Ross, as part of the year-long celebration of what would have been Ross' 150th anniversary and Olmsted's 200th anniversary. Ross is the famous golf architect who designed Pinehurst No. 2 and hundreds of other courses across the country. Additionally, Keep Moore County Beautiful will host a special cleanup event on April 26, Olmsted's birthday.