The future of architecture is here, with RMIT experts and technology revolutionizing the way we deal with everyday building materials. A concept so new that Grand Designs of Australia couldn't stay away when it was put to the test.
Engaging RMIT's Tectonic Formations Lab, lecturer and architect Ben Milbourne demonstrated how emerging technologies can transform traditional building practices, using his own home as a proof-of-concept test for his PhD in architecture and urban design. based on practice.
"I used the project as a model to rethink the way we treat building facades, in this case how the articulation of the surface around windows and doors is increased to draw visual attention and deflect water openings."
"I was looking at some of the work that my colleagues were exploring in computational design and fabrication techniques in construction, and how I might use some of those techniques in different materials such as concrete."
Milbourne's work has meticulously explored the challenges and opportunities arising from the growing adoption of digital manufacturing in Australia's design and construction industries.
"I used a computer design technique that simulates magnetic fields to produce a pattern capable of diverting water from windows in a non-traditional way. So rather than the carved stone or brick corbels often found in the traditional buildings, we have developed an articulated precast concrete surface that reinterprets the function of these traditional systems in a contemporary way.
The 3D pattern works to divert water away from windows. Source: RMIT University
The application of the model also required revolutionary thinking. Using the expertise and advanced technology of the lab, led by Dr. Roland Snooks, Milbourne was able to create intricately detailed plywood molds to transfer the design onto precast concrete walls.
"Using computer-controlled tools, also known as CNC, to mill the plywood allowed us to achieve the detailed pattern in the molds and, subsequently, the concrete walls."
"RMIT's Tectonic Formations Lab was one of the first of its kind in an Australian architecture school. While several other schools in Australia now have similar facilities, the depth of research and variety of approaches explored at RMIT remain at the forefront of the country and are recognized internationally.
"It was certainly experimental, and it took a lot of trial and error and time to get it right. The success of any research project is uncertain, but this project demonstrates that traditional approaches to building can be redesigned in new and interesting ways in a range of materials.
A robotic arm in the laboratory of tectonic formations. Source: RMIT University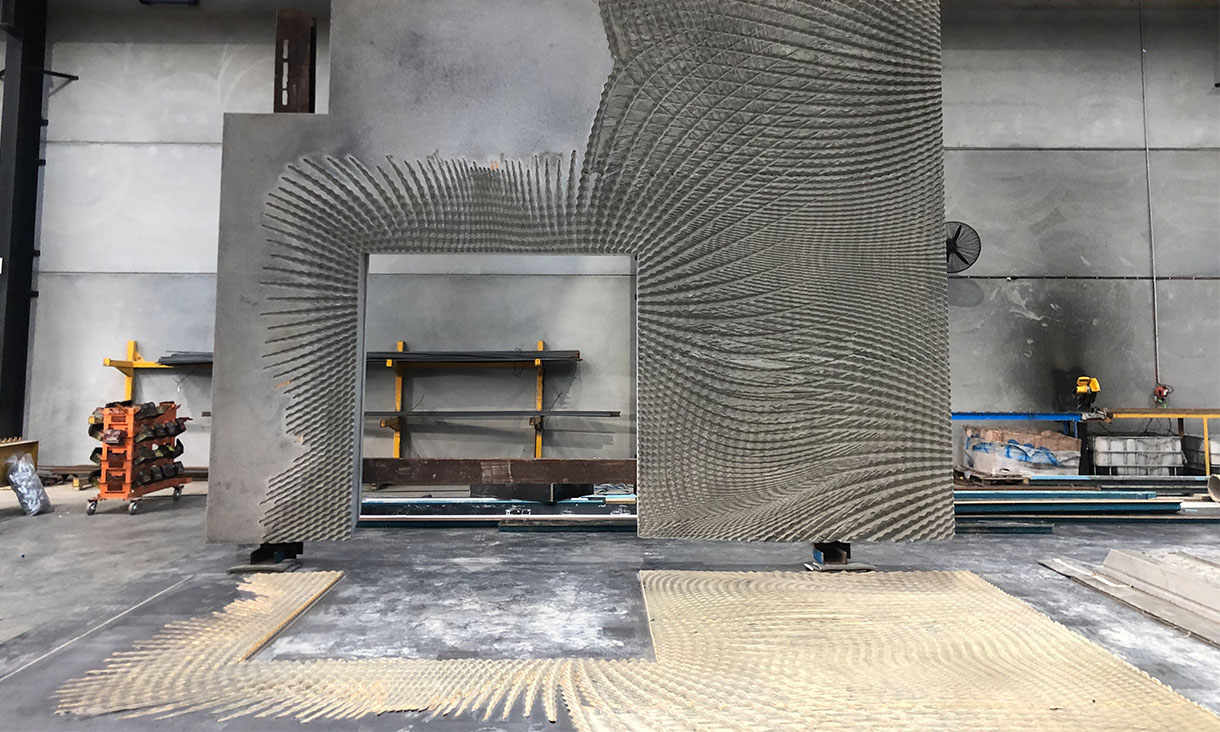 The precast concrete walls were placed in intricately detailed plywood molds. Source: RMIT University
The project was closely followed by Grand Designs Australia. While filming was grueling, Milbourne says it's great to have a record of the construction process and the application of RMIT's architectural design research.
RMIT is ranked No. 3 in Australia and No. 31 in the world for architecture. Find out how you can use cutting-edge technology to explore architecture, landscape and interior design at Architecture – RMIT University.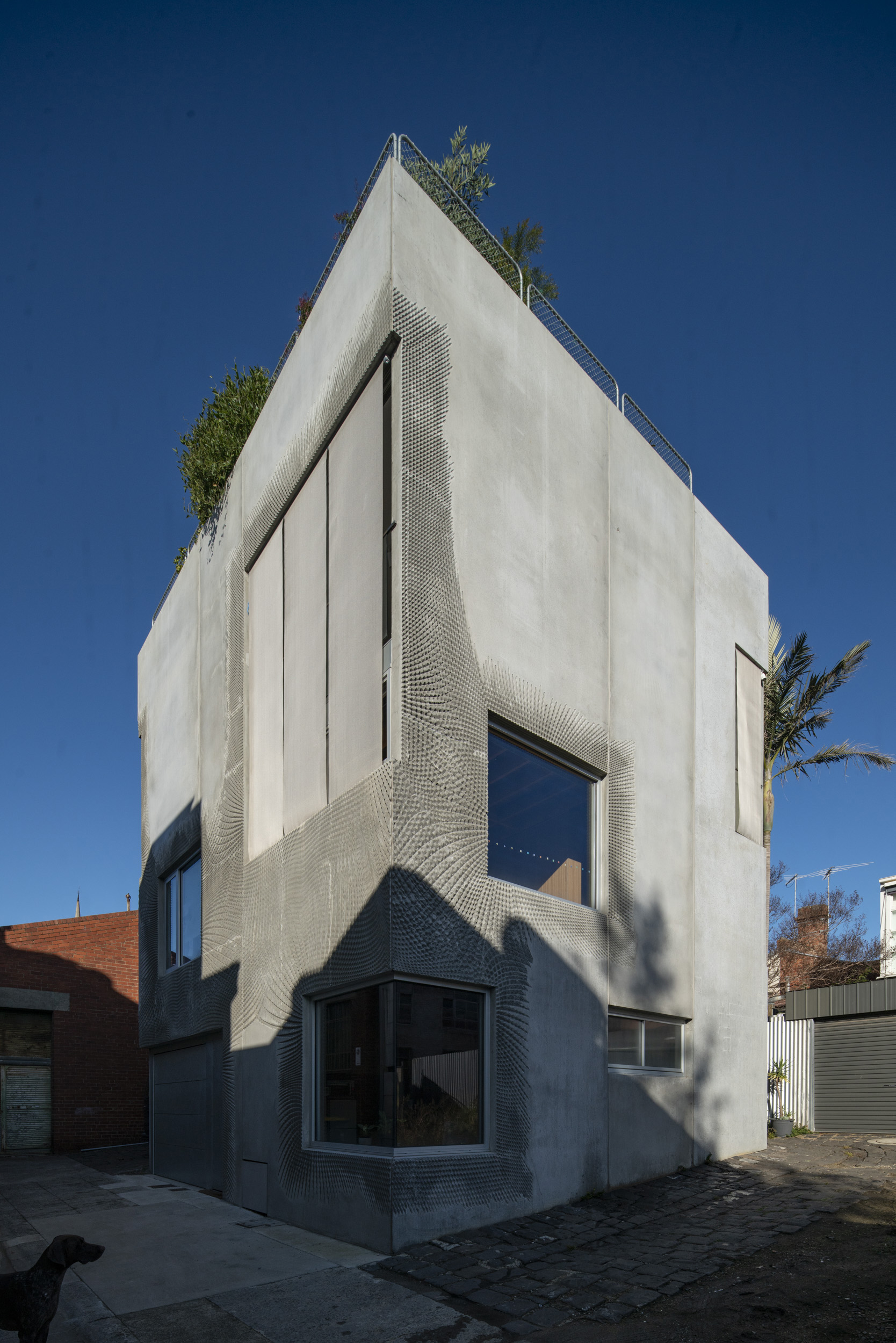 The end product. Source: RMIT University
/RMIT University press release. This material from the original organization/authors may be ad hoc in nature, edited for clarity, style and length. The views and opinions expressed are those of the author or authors.View Full
here
.