Jacinda Rogers (JR): What is your background, have you always been interested in design?
Matt Watkins (MW):
like a kid, I loved playing with Legos and was interested in how things worked. I built and took things apart as a hobby, and enjoyed studying design, woodworking, and technical drawing in high school. Then I started working as an apprentice carpenter, building, especially assembling kitchens. Throughout my 20s, I worked in retail and wholesale. It taught me how to sell things and understand people's buying decisions and motivations.
I'm self-taught in product design and started a software/hardware startup that made products for the DJ and live performance industry. We successfully exited in 2018 and I remained with the acquiring company in my role as Product Officer.
These varied experiences have helped me understand the entire business process, supply chains and how capital investment can be used to scale growth from inception through the product development phase. , product launch and sales. All of this was helpful in launching Special Studio.
JR: When did you start experimenting with 3D printing and what prompted you to use the 3D printing method?
MW: I bought my first printer in 2016 when I was looking for ways to reuse plastic waste and additive manufacturing had many benefits and efficiencies, especially when using plastics.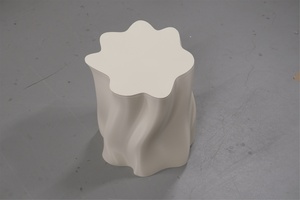 The freedom of design, the speed of development and the automated nature of these systems make them the perfect tool for a hyperactive designer.
Originally, I was inspired by ceramic 3D printing, but opted for polymer-based systems that required less energy. With ceramics, a kiln is needed to fire the objects at very high temperatures while polymers require less heat/energy. Polymers can be reformed, are inexpensive and durable. Ceramic is next on our list.
JR: What challenges do you encounter when creating a new 3D printed object?
MW: Deciding what to produce… The level of design freedom breeds confusion. I always start with a blank slate and try to avoid moodboarding based on other people's designs, but instead decide what function of the product helps define the form. The geometric possibilities [with 3D printing]are nearly endless, so it's easy to disappear down a rabbit hole.
JR: Where did the inspiration for this piece come from and what prompted you to create it?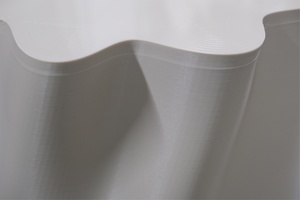 MW: I was asked to work on a collaboration for fashion brand Thing Thing. The goal was to create a stool that could be used in an upcoming marketing campaign.
JR: There is a fluidity in the Lulu stool with some of the other objects in your range. What attracts you to this type of form?
The shape of the stool is an iteration of our bin geometry that has been modified to better serve the purpose and to function as a stool. The same goes for the planters in our range, they have all been built with the same basic geometry.
The flowing and organic lines seem to stand out against other furniture, it's exciting to watch. Sometimes when I look at the printed designs for the first time, it's hard to understand, they seem almost alien.
3D printing offers the possibility of creating shapes that cannot be produced otherwise. It's so powerful and it would be a shame not to take advantage of it and push the limits. I feel I have a responsibility to design products that look totally unique, otherwise I'd just do another one of this or that.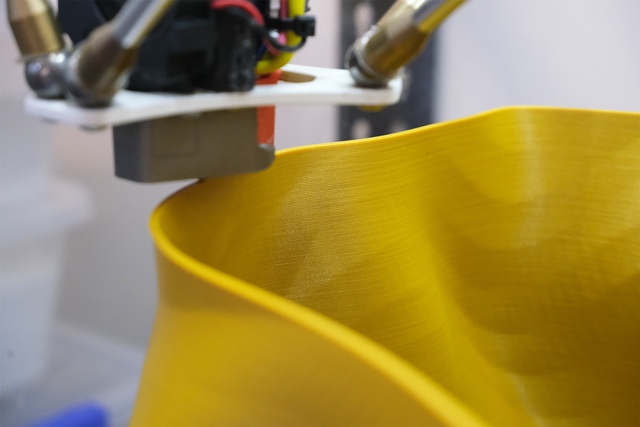 JR: Tell me about the design process. How does it start and evolve into a finished product?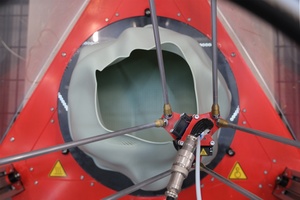 MW: I start with the function of the product. I ask what it will be and what it will do.
Next, I'll set the scale and other design constraints; does it need bare loads, what is its orientation, etc.
Then I start refining the overall shape and thinking about the feel and texture of the product. This step is where I go from specifying to using design tools. Mainly software but sometimes I draw on paper as a warm-up.
Once I have something I like, I move on to rendering the product to make it look as realistic as possible. This usually leads to a few design iterations before producing a physical prototype. Being able to render photorealistic images of the product before production allows me to see the product and make changes if needed. All images on our website are rendered.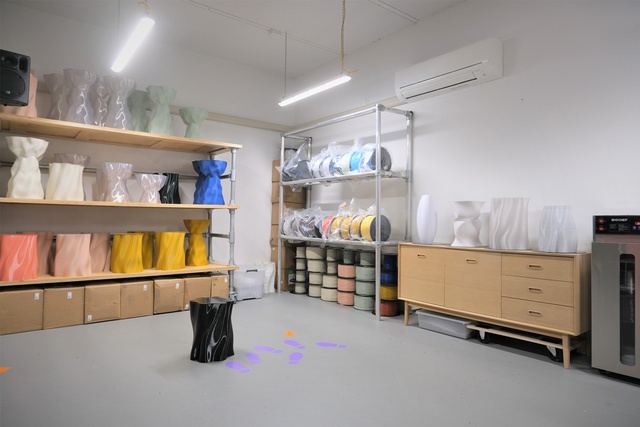 (JR) In terms of materiality and color, what are you looking for?
MW: I focus exclusively on function. What is its strength or its flexibility, its rigidity or its heaviness. It really depends on the application and what is practical within a given budget, but it should be recyclable/recycled and easy to produce.
Polymers allow experimentation with opacity and can be produced in matte or gloss finishes. There is a range of technical additives such as carbon, glass and hemp fibers which can be used to modify the functional properties of the base polymer.
I think the next big breakthrough in additive manufacturing will come from materials science.
JR: I see on your site that you only use recycled plastic in your range. Tell me about that?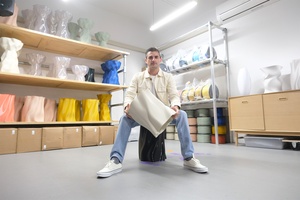 The problem with plastic is behavioral. Plastic doesn't end up in the ocean, we do. But polymer-based materials are truly amazing. They are inexpensive to produce, durable and recyclable. They are also relatively easy to train and process with low amounts of energy.
If recycled plastic can be used to produce valuable items, then people will start to appreciate the material and people won't tend to throw away the things they value. We wanted to prove the value of circular products and it looks like we did.
JR: Do you have a particular position on accessibility in terms of materials and price?
Pricing is fundamentally important and unique to each business. I had no idea how the market would react to recycled plastic products, especially when competing with ceramic or wood products of the same function.
There is a perception that plastics are cheap, which logically implies low quality and weakness, but this is not true, polymers are fit for purpose and whether recycling rightly compensates for negative attitudes people towards plastics.
We evaluate our design to reflect the true value of the product. As production efficiency is achieved, it is likely that products will become more accessible to price-conscious customers.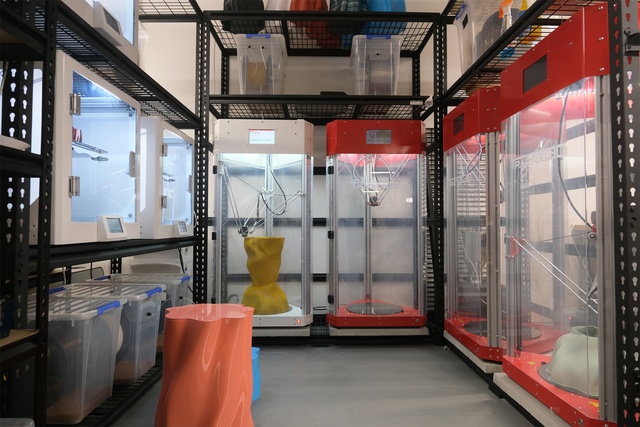 JR: Do you have a long term goal for your 3D printed objects? A possibility of collaboration with other designers or architects?
We're really just getting started. The current range is selling faster than we can produce at a reasonable rate, so we have invested in more and bigger machines. This new production capacity will allow us to produce a wider range and larger items such as coffee tables, chairs, etc. and move into other vertical markets. Within the next 12 months, we aim to start production in Australia and the United States, while large-scale marine (boats, mast hulls, etc.) and residential architecture is the ultimate goal.
We worked with a designer based in Los Angeles to print his designs. I had seen the model on screen and thought the end result was awesome, but it wasn't until I walked into the studio the morning after I started printing to see it finished that I could really enjoy it. I just stopped thinking and stared at him for a long time.
That's why I like to make physical products, they are real, not digital and it's striking to see something real, really for the first time. It's like no one else has ever seen this thing, or anything close to it, in real life except you. And this feeling is totally unique.
Matt Watkins is the founder of One Earth Technologies, a startup combining 3D printing and processing recycled materials to build the homes of the future. You can watch Watkins' recent Ted Talk titled "3D Printing Houses with Recycled Plastic" here.
For more information on the Lulu Stool and other Special Studio products, visit their website.
See more from the Behind the Object series here.